Vascular Reduction
Vascular lesions or leg vein issues are a common skincare concern, affecting up to 50% of women aged 18 years and older. Fortunately, varicose veins are easily treated at MUSE medical spa without an invasive treatment or uncomfortable recovery.
Reducing Leg Vein Issues
Our advanced radiofrequency laser technology has proven to be extremely effective on an array of vascular lesions and skin types. The treatment may be customized to fit specific patient needs. This is possible thanks to our Skintel melanin reader which allows our staff to work with any skin type without complication.
Vein Treatment
Our treatment is effective on an array of vascular lesions and skin types, the staff at MUSE may adjust the device settings to match your needs.
The advanced devices used at Muse allow for various wavelengths, fluence, and pulse duration to allow for the treatment of both large and small veins.
Larger diameter vessels will require a longer pulse duration - the laser will thermo-coagulate the entire vessel, reducing it's size.
Small, more superficial vessels require shorter pulse durations to match their thermal relaxation time.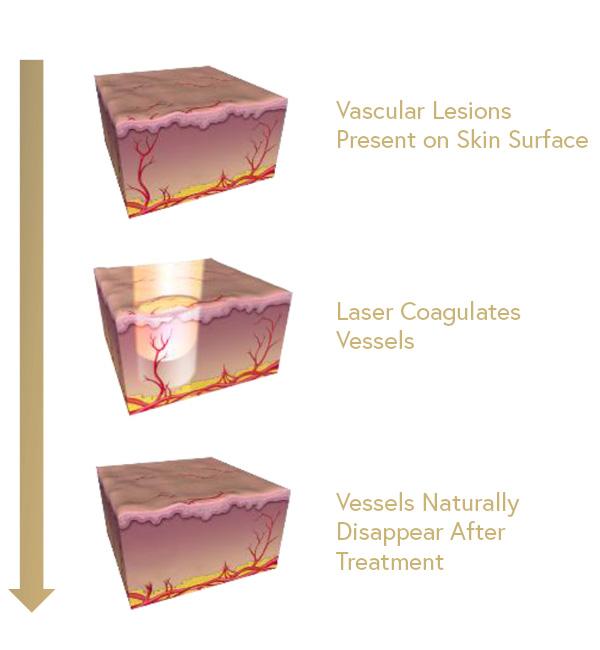 Leg Vein Treatment Results
Varicose veins are swollen, twisted veins that lie under the surface of the skin, causing inflammation and soreness. Our minimally invasive treatment is advanced and customizable, allowing the staff at MUSE to treat patients of any skin type.