Injectable Neurotoxins and Fillers
Injectables such as neurotoxins and dermal fillers are two minimally invasive treatments to combat the effects of aging. With little downtime, the staff at MUSE can provide natural-looking improvement to the skin.
About Injectable Treatments
The injection of neurotoxins and dermal fillers for the treatment of facial aesthetic improvements is an increasingly common practice. Aging affects everyone eventually, and the non-invasive treatment of injectables allows the staff at MUSE medical spa to easily reduce the appearance of fine lines, wrinkles, and low skin elasticity.
What Are Neurotoxins?
Neurotoxins, such as Botox and Dysport, temporarily relax muscle activity and improve the quality of the skin. When injected into the muscle, these help to soften wrinkles and expression lines, leaving you looking like a refreshed version of yourself. It takes full effect within two weeks and last three to four months. Every face is unique so schedule a complimentary consultation with a provider at MUSE so we can evaluate you and discuss the dose that would be appropriate for you to achieve your desired results.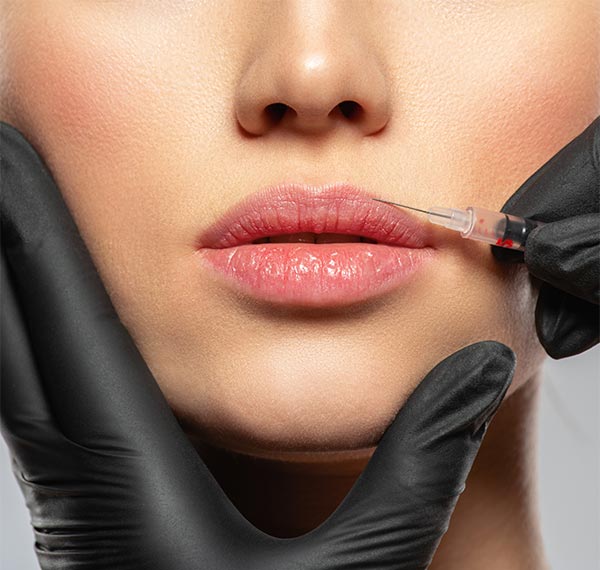 What Are Dermal Fillers?
Dermal fillers are used to temporarily replace facial volume, soften signs of aging and give you a more youthful appearance.
Fillers can be used to improve a variety of facial aesthetic issues, reshaping and restoring lost volume beneath the skin. This can help to:
Lift and contour cheeks
Plump and hydrate lips
Sculpt and define the jawline
Smooth out lines around the nose and mouth
So much more
At MUSE we offer a customized blend of hyaluronic acid fillers that are chosen strategically to enhance your unique features and natural beauty. Schedule a complimentary consultation where our providers can create an individualized treatment plan to help you meet your aesthetic goals.