The Potenza Process
The Potenza microneedling treatment at our medical spa tightens skin, improves blemishes on the skin and results in the regeneration of elastin and collagen.
Why Microneedling?
Microneedling is a procedure that uses small needles to prick, smooth, and tone the skin. It is a non-invasive treatment used mostly on the face to treat various wrinkles, scars, and large pores.


Safe Treatment
The minimally invasive application of microneedling makes it safe and convenient for those in good health. With no downtime, the prep and procedure can be completed in about two hours - with up to four procedures required for the best results.
The procedure is not safe for those using certain acne medications or pregnant women.


The Procedure
During the procedure, the staff will make small, unnoticeable pricks under the skin with a pen-like tool. A topical anesthetic will be applied to reduce pain, then the treatment will begin, taking approximately 30 minutes. Then a calming treatment will be applied to complete the procedure.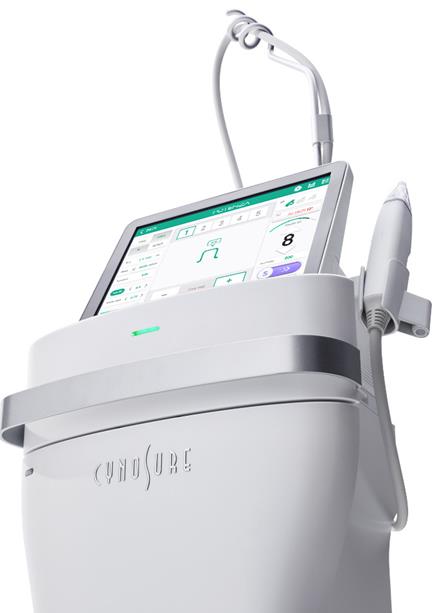 Evolution of Microneedling
Microneedling has advanced significantly as a beauty treatment, starting with at-home rollers and growing into a high-quality piece of technology. Using Radiofrequency energy to dramatically lift, tone, and tighten the skin, the staff at MUSE are able to target the deep layers of skin while benefitting from the RF (radiofrequency) energy's heat. This results in breathtaking results in a short amount of time, using cutting-edge beauty technology.

SkinPen
State-of-the-Art Technology
SkinPen includes a state-of-the-art, medical-grade, and FDA-approved device used during microneedling sessions. Adding this advanced technology to our thorough micro-needling treatment leads to minimizing the appearance of fine lines, moderate-to-severe wrinkles, deep folds, and scars all over the body.
SkinPen Treatment
SkinPen is the first FDA-cleared microneedling device, and is trusted by industry-leading dermatologists, aestheticians, and skincare professionals across the country.
In a clinical study performed for SkinPen, 90% of patients said they would recommend the treatment. It is backed by a commitment to safety and efficacy and works through a simple process, with results in just one to three 30-minute sessions. The device works without chemicals, heat, or stress to the skin.
What issues can be solved by SkinPen? The device works by creating micro-channels to stimulate the skin, activating its healing process and rejuvenating it from the inside-out. This has been proven to improve the appearance of acne scars and wrinkles, and results last up to six months.
How SkinPen Transforms the Skin
Our SkinPen treatment works in three steps to activate the skin's natural healing process, thereby removing fine lines, wrinkles, and acne scars. The device is only used in professional settings and delivers results over time without the use of heat or chemicals. The three steps are as follows:
Inflammation
The devices microneedlings penetrate the skin, triggering a natural immune response to disinfect, remove debris, increase blood flow, and activate the creation of new, healthy tissue.
Proliferation
The micro-channels (tiny holes) are then rebuilt with new granulation cells that include collagen proteins for healthier skin. Additionally, a new network of blood vessels develops.
Remodeling
New skin tissue then forms, rich in collagen and elastin proteins. These improve skin quality and visibly reduce facial scars and wrinkles, leaving skin looking smooth and radiant.
SkinPen Facial Results
The unique and advanced facial tools at MUSE allow us to easily transform your skin, remove impurities, and flawlessly hydrate. Our facial treatment is non-specific and is capable of treating many skincare concerns: fine lines & wrinkles, low elasticity, skin discoloration, skin texture, oily & congested skin, enlarged pores.